Prefabs in the Outer Hebrides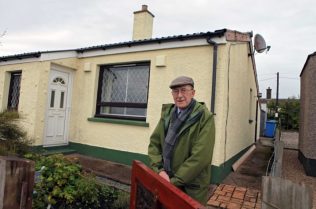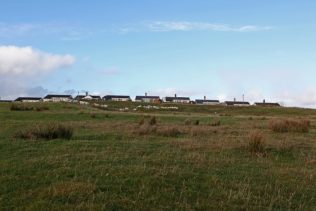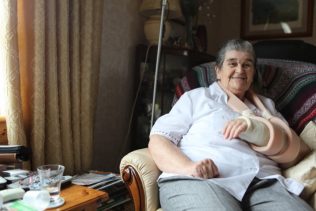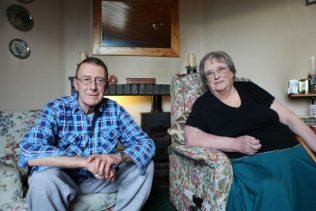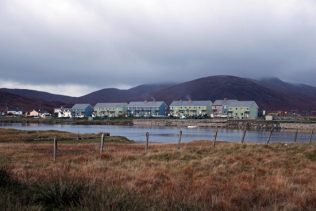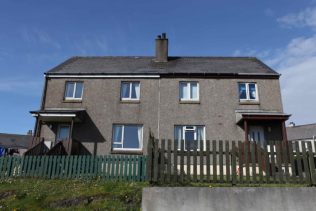 The first time I went to The Outer Hebrides was in May 2009. I remember perfectly. I was there for work. We were shooting a story on minks for a French TV channel.
I was smitten by the beauty of the place and by its diversity: long and wild beaches, mini fjords, standing stones from the neolithic era (Callanish stones), a multitude of small islands which look like mountains in the sea… I almost had an emotional shock when I came back to London, thinking I have to go back there!
So when I was researching post-war prefabs types and came across the Isle Of Lewis type, it gave me the perfect excuse to go back! I discovered the 50 Phoenix Isle of Lewis types, which were made with thicker walls than the ordinary Phoenix to brave the Hebrides' not-always-clement weather. I visited them for the first time in October 2012. Located all together on a hill in Plasterfield, just outside Stornoway, they looked lovely and all refurbished to modern standards. There was obviously no desire of demolishing or replacing them. Through the precious help of Matt Bruce, an architect who used to work for the Council in Stornoway, I got in touch with some residents, Jennifer and Callum Macleod, who invited me to their prefab and whom I interviewed a few times about their prefab life. It was always a pleasure to meet them. Callum grew up in the prefab and ended up buying it when he retired from being a seaman. Both Jennifer and him love it: "especially this room', Jennifer told me, 'I can keep an eye on everything what's going on in the street, who comes in the estate, who leaves with whom…'
It was a first step in a much bigger discovery, there were not only Phoenix prefabs in the Hebrides but also Swedish Houses(1)… and plenty of them all the way from Barra to Lewis! So I went back and decided to photograph as many as I could. Some had kept their original wood exteriors, others had been clad but they were still very recognisable, semi-attached and double storey. In Leverburgh, South Harris, thanks to a lovely lady called Marion Morrisson, I managed to photograph and interview Keena, a charming and funny lady in her 80s who had lived in her Swedish House since childhood. She loved it and still does!
But you'll wonder why there were so many prefabs in the Hebrides, as the Isles were not bombed by the Germans. Well, there was a severe housing crisis and people even started to squat the castle in Stornoway. So there was an emergency to build there quickly. And 70 years later, almost all of the original prefabs are still standing and lived in!
There are many good reasons to go to the Outer Hebrides (no, I am not working for Visit Scotland :)) but prefabs and Swedish Houses are certainly another one to add to the list!
Elisabeth
(1) we would like to thank our super efficient Swedish Houses scout Neil Midgley for his help locating Swedish Houses all over the UK. Neil grew up in a Swedish House in Pool-in-Wharfedale which is still in his family, and he is researching them. If you can help Neil locate Swedish Houses in the UK please read the blog post.
PS: we are in the process of editing Jennifer & Callum's as well as Keena's interviews. They should be visible on The Prefab Museum website soon.