Moving Prefab Museum Event - St Mark's Church Hall, Excalibur Estate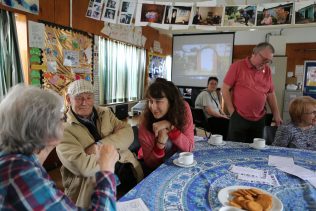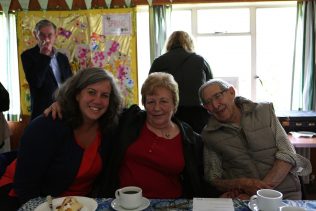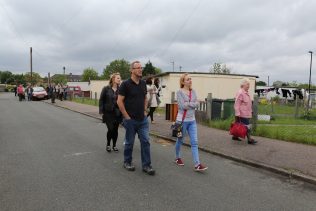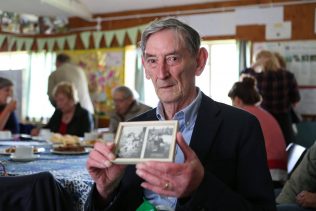 This was our first event of the Moving Prefab Museum and Archive project. It was very exciting as we had been notified of our Heritage Lottery Fund grant only two weeks' earlier, and had just been given 'permission to start'!
The Excalibur Estate is familiar territory for us, and we were fortunate that Patrick Jordan, vicar of St Mark's, opened the event before he left to join a new parish in Norfolk. We saw familiar and new faces, all keen to find out what we were doing and to share their memories with us: Barbara, who had grown up in a prefab in Peckham and lived on the Downham estate; Ray, who brought photos of his prefab in Penarth where he lived as a child before his family moved to London; Irene, who lived in an American prefab in Willesden until it was demolished in the mid-1960s. Nearly 40 people joined us for a walking tour of the estate.
It was a great start to the project, and thanks to all who came along – we'll be back! The Excalibur Estate will be featured in a BBC daytime history series about the history of housing in the UK, in 2017.