How my passion for prefabs made me a calendar girl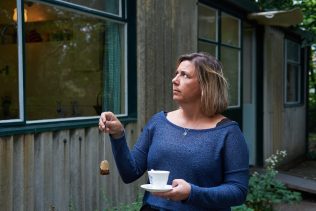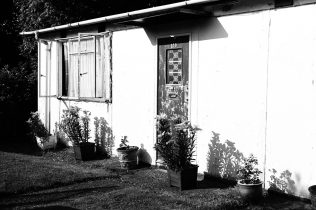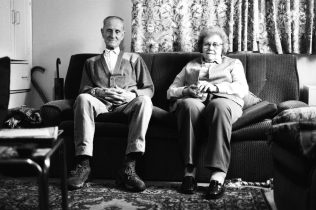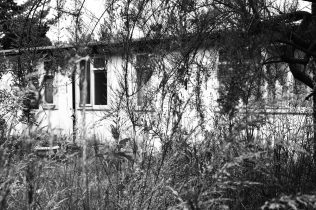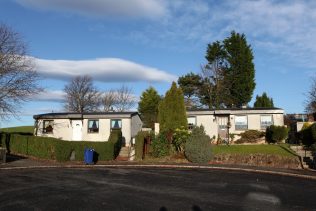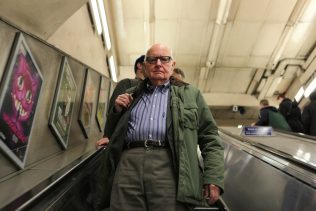 I have always wanted to be a pin-up on a calendar. After all, that's how Marilyn Monroe started her career… As I early realised I probably didn't have the attributes nor the connections within the pin-up industry, I decided to give up the idea and focus on… prefabs. It was quite a niche, more than the pin-up world. And just two weeks ago, I finally reached my goal of ending up on a calendar not as a pin-up though, but as one of Britain Dullest women. What an achievement! I even made the Daily Mail headlines…
It all happened by accident really and very soon after I arrived in London in 2001 (I am a French pin-up). As a photographer, I have always been interested in photographing communities, and people who live in different sorts of habitats. I had started a long term project on Gypsies and was wandering a lot on Travellers' sites in South-East London. A friend of mine had spotted "a kind of mobile home" near where she lived in Peckham. I checked out and identified the lovely bungalow as a post-war prefab –we had loads in Normandy where I come from -. I was surprised it was still up and lived in. I knocked on the door. An old man opened. I told him I was interested in his house. He spotted my accent and asked where I was coming from. I replied, he smiled. He had done D-Day. I was invited in and bombarded with prefab information, tea and biscuits. It was a wonderful afternoon, travelling with a prefab time machine.
That's how I discovered the Temporary Housing Programme and how the war government had decided as early as 1942 to use prefabs as a solution to house servicemen and people who had been bombed out after the war. More than 156,000 were erected all over the UK in 1946 – thousands in London-. Supposed to last 10 to 15 years, a few thousands are still up and very much loved by their residents seventy years later.
After my first prefab visit, I quickly understood I had discovered a national treasure. The last prefabs were being demolished and nothing was done to record the residents' memories, photograph the buildings etc. So I went on a systematic mission of photographing all the ones I could find and record their residents' memories.
That's how I became a prefab anorak. I really loved them, their design, the fact they were detached, surrounded by large gardens, their modernity (they were all mod cons, with constant hot water, fitted and equipped kitchen, inside toilets…) and the sense of community they helped create. My love for prefabs has never stopped since. I started publishing prefab stories (one of the best ones was in Time Out in 2004 with the great then news-editor Rebecca Taylor), had my work exhibited (at Brixton's fantastic gallery Photofusion), wrote a book (Prefab Homes, Bloomsbury), started to organise prefab tours in South London and with the wonderful prefab lady Jane Hearn, we even created a museum dedicated to prefabs, The Prefab Museum, in 2014.
Then one day in 2015 I met Leland Carlson, Assistant Vice-President of the Dull Men's Club. I was commissioned by a French magazine to write a piece about his club. Of course, I talked about prefabs. I must have sounded very dull as at the end of our rather not dull lunch, Leland told me he was thinking of opening his club to dull women and even feature them in his next calendar… I secretly hoped he'd ask me. He did. Finally my dream of being a calendar girl had come true. I would never had guessed my passion for prefabs could have led me to fulfill a life-long dream…