Moving Prefab: A prefab weekend on Wake Green Road, Birmingham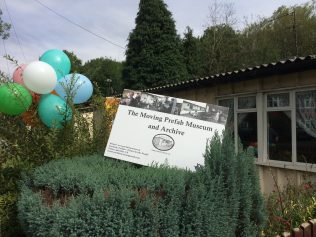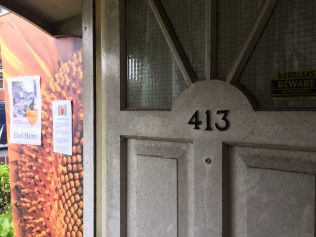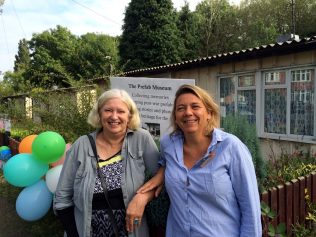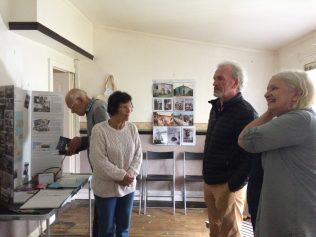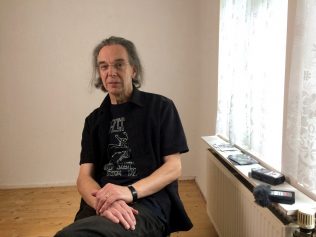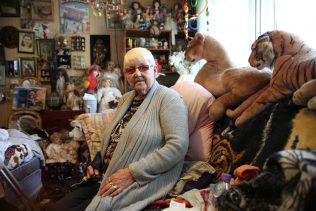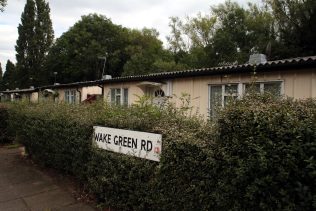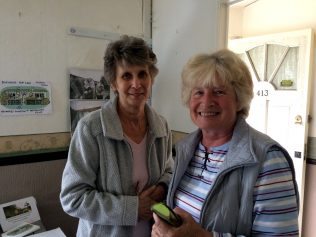 As part of Birmingham Heritage Week, we were lent an empty Phoenix-type prefab on Wake Green Road, where there are still 17 lovely standing prefabs.
Jane, Dave, Selim and I were here to welcome visitors to visit and discover the inside of the prefab, to enjoy our portable exhibition and to take part in it! There was a constant flow of people coming, mainly from the neighbourhood, who were curious to come and see how a prefab looks like from the inside. "I have lived around here all my life and I have always wanted to see how they are inside", was a sentence we heard a few times during the weekend.
Having the opportunity to be in an empty prefab again was great. It reminded us of the good times we had at 17, Meliot Road, the Uni-Seco we had as a museum for 7 months back in 2014. In the Phoenix which is slightly different from the seco (no flat roof and no wrapped around window), we had the opportunity to arrange the rooms the way we wanted with our different displays and our participation board which allows visitors to write where prefabs were and write fond memories too!
We transformed the back room into a mini-studio where we interviewed ex-prefab residents. We got very rich and moving testimonies, especially from Roy, who didn't only have good memories of the prefab. His' were more associated with a difficult family background and teenage years. Our other interviewees shared very happy memories about living around Wake Green Road where there used to be loads of prefabs. Selim and I even found the time to go and visit Margaret and Roy who live in two prefabs on Wake Green Road. They allowed us to film them home and told us a lot about their prefab life and more! Margaret let me take a portrait of her in her prefab where she has always lived and which completely packed with the most eccentric dolls and furs….
The flow of visitors was constant, and never stops. We hardly had the time to have a break to visit our lovely neighbours, the Birmingham Conservation Trust, who had also taken over an empty prefab for the weekend. They have wonderful projects about 4 empty Wake Green Road prefabs. You'll know more if you follow their work on : http://www.birminghamconservationtrust.org
The prefabs are situated in a leafy suburban road, and their neighbours opposite have a lovely view over the roofs of the prefabs to the woods and fields behind. We learned that in 1998, at the same time 16 of the Phoenix prefabs were listed Grade II by English Heritage (now Historic England), the prefab roofs were repaired. Unfortunately, this repair work made the situation worse and as residents complained about leaks and damp, the council re-housed them and did not re-let the prefabs. One prefab has been empty for nearly nine years. Enter the Birmingham Conservation Trust, the 20th Century Society West Midlands – and the Prefab Museum!
Another break was a lovely walk in the fields behind the prefabs to get to Sarehole Mill for lunch. There were bands playing, lovely stalls and people. We also enjoyed a great curry at Manzils, Central Birmingham before being kindly hosted at Lou's (and her two Jack Russells) lovely house.
As usual, we worked a lot, but received a lot too. What was particularly touching to us was to see people who had come to see us in previous events come back! So, thank you so much to Pat and Andrée, John, Nick and Angela for paying us a visit and sharing more with us.
And of course, a big thank you to all our visitors, the Birmingham Conservation Trust super efficient team and David their lovely (and very knowledgeable) volunteer, and the Heritage Lottery Fund for making this event another success! Over 200 people visited the prefabs over the weekend, thank you to all that came and for your interest in these historic buildings.
Elisabeth and Jane