Welcome to the Prefab Museum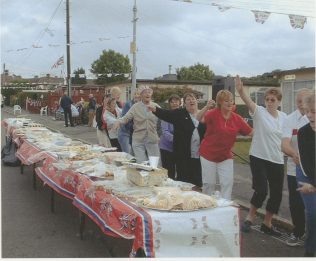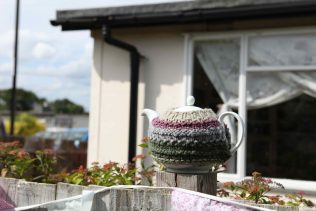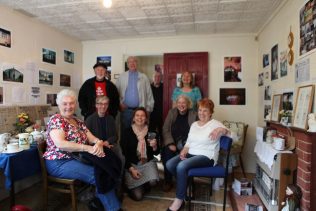 Prefabs were put up as a temporary solution to ease the housing crisis after the Second World War. The Temporary Housing Programme was unprecedented as the first, and probably the last, time that central government took control of the design, manufacture and supply of homes.
At first looked upon with suspicion by the general public, prefabs soon became highly valued homes due to their amenities and clever design. 156,623 prefabs were manufactured and erected across the UK between 1945-8.  The Prefab Museum Archive is the first concerted effort to document the people and communities who lived, and still live, in them to create a national archive and bring together the history, design and locations of these homes.
About the Prefab Museum
The Prefab Museum tells a story that resonates today, of housing shortages – and innovative solutions to them that were enthusiastically embraced by their residents. It also paints a picture of social, domestic, and working class life from 1945 to the present day.
The Prefab Museum was created in March 2014 in a vacant prefab on the Excalibur Estate in south London by Elisabeth Blanchet, photo-journalist, supported by Jane Hearn, community development worker.  The museum closed following a fire in October 2014 and since then we have continued to collect and record memories, photographs and memorabilia, online and on the road with the Moving Prefab Museum and Archive project supported by the Heritage Lottery Fund from May 2016 to March 2018. Read more about this successful project that took the Prefab Museum all over the UK. If you can help or have memories to share please contact us.
The project and museum have been ably supported by Selim Korycki, photographer and videographer, and journalist Sonia Zhuravlyova who edited the Prefab Post and transcribed many of the oral histories collected as well as researching the project evaluation. The enthusiasm and support given to the project by the museums and organisations we worked with has been outstanding. Above all, the many people that contribute to the museum with locations, memories and photos has made it as successful as it is.
Elisabeth moved back to her native France in 2016 and subsequently resigned from the Prefab Museum in February 2018. The Prefab Museum continues to be run by Jane Hearn on a voluntary, independent basis.
Contributing to the site
You can add a comment about anything on the website by clicking on the 'Add a comment' link at the bottom of each page. You can also submit your own photos, stories or information to the site by email, including your permission to share them on the archive,  to prefabmuseum@gmail.com